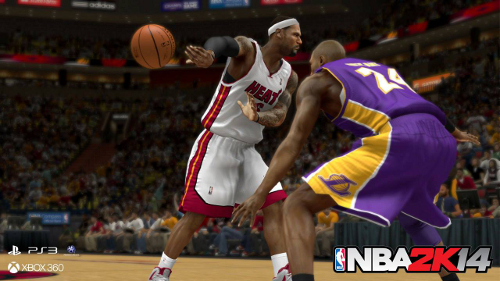 As has been the case with other recent sports titles a deal has emerged just days after release of NBA 2K14. Amazon is offering the Xbox 360 version right now for $49. The quantity at this price is likely limited so take advantage ASAP if interested.
This would be of interest especially to those who plan on buying an Xbox One in November. Amazon is offering the trade-in deal of $50 on NBA 2K14 (also Madden NFL 25 and FIFA 14) that could be put towards the Xbox One version. In this scenario it essentially makes the next six weeks with the current-gen version a free rental.
[Update] After being available for $49 most of the day the price has now bounced back to $57. Its worth monitoring over the coming days.