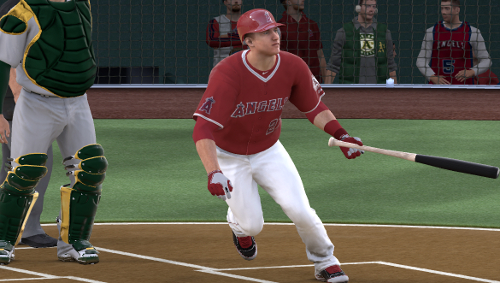 Though a relevant time of the year due to the Winter Meetings and free agency period, December is not when baseball video games sell. Events taking place now will only be reflected in the next game out and that wait will stretch until 3/4/14 with the release of MLB 14: The Show.
That makes it an effective time to offer a deal on the PS3 version of MLB 13: The Show and capitalize on some of the interest in the media right now. Sony is offering the game digitally for just $10 to PlayStation Plus members and $20 to those who aren't.
NHL 14 is also now available for just $15 to PS+ members and $30 for non-members. That is a game that released less than three months ago making it a steal as well.
It's a shame that there is no backwards compatibility to allow MLB 13 or NHL 14 to be played on the PS4 – with so many new PS+ members on the console they likely would have been hugely popular downloads – but for anyone with interest and a PS3 there are numerous scenarios in which it makes sense to purchase them at the reduced price. Even those with a retail copies already would actually make out well by selling theirs and buying digitally.
Another PS+ benefit for the month is getting Borderlands 2 for free. So while it'll take a while for the benefits of PS+ to fully be realized on the PS4 (though Resogun is an amazing game to get for free) those with a PS3 can really take advantage right now.