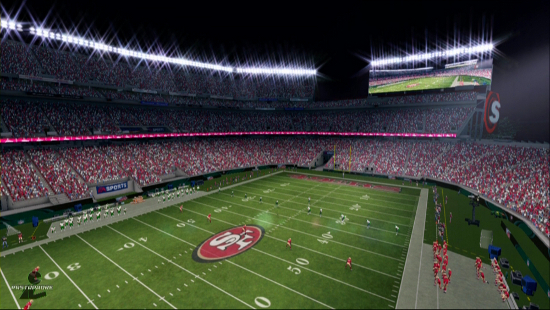 After weeks of collecting votes – the total of which exceeded 36K – it's time to announce the winners of the Pastapadre 2013 Community Choice Awards. In this set the categories being examined are Best New Feature, Best Gameplay, Best Mobile Game, Best Career Mode, and Best Franchise Mode.
Look for the others including Sports Game of the Year to be announced early next week. Continue on to check out the results and leave any thoughts in the comments! 
Best New Feature: Postseason Mode – MLB 13: The Show (39%)
Strong challenges were made by MyCareer in next-gen NBA 2K14 gathering 33% and Ultimate Team in NCAA Football 14 which brought in 28%. This was one of the tightest categories with only 11% separating first and third place. Had MyCareer not had so many crashing and server problems it likely would've been able to win. Instead The Show takes the award with the Postseason Mode which offered great flexibility, atmosphere, and presentation.
Best Gameplay: NBA 2K14 (42%)
Another well contested category as MLB 13: The Show (29%) and FIFA 14 (29%) both had good support. NBA 2K14's gameplay however remained steady on 360/PS3 and was terrific on XB1/PS4. The stumbles that the game had were unrelated to the gameplay experience and the community recognized that by giving it a third win in four years.
Best Mobile Game: FIFA 14 (32%)
One of the first free-to-play mobile games for EA turned out to be a hit as FIFA wins the mobile category for a second straight year. This time the game focused on the Ultimate Team model. Your Turn Football squeaked out second place with 23% followed by iOOTP 13 (21%), Ridiculous Fishing (14%), and Super Stickman Golf 2 (10%).
Best Career Mode: Road to the Show – MLB 13: The Show (48%)
Another case here where the crashing and server trouble really hurt NBA 2K14 as MyCareer comes up short with 39%. Live the Life in NHL 14 finished well out of the race with 13%. The Show takes back the award it last won in 2011.
Best Franchise Mode: Connected Franchise – Madden NFL 25 (55%)
For as much criticism as Madden takes on a yearly basis no other game has been able to provide the complete and compelling Franchise experience found in the series. This makes it a three-peat for Madden in the category. NCAA Football had admirable support here as well with 34% while NHL 14 only managed 11%.