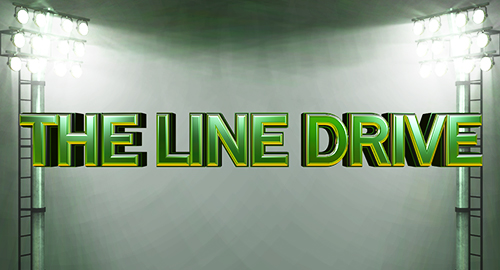 The Line Drive is a weekly collection of news, links, deal alerts, and updates that didn't necessarily warrant their own postings.
♦Amazon is selling a year subscription to Xbox Live for just $40.
♦Amazon has Madden NFL 25 for just $40 on PS4 and Xbox One.
♦The latest EA Sports UFC screenshots have been added to the FB album.
♦EA Sports continues to scan players for NBA Live the latest being the Lakers.
♦EA Sports has posted a new tutorial video going over post defense for NBA Live 14.
♦Operation Sports paints the picture that is NBA 2K14 after two months of release.
♦The recent patch that hit Xbox One for NBA 2K14 should be out on PS4 this week.
♦After a long break without any a new roster update arrived for NHL 14.
♦The NFL will consider getting rid of extra points which would also benefit Madden.
♦MyMaddenPad discusses ideas to improve the ranking system in Madden.
♦The Madden copyright verdict against EA has been overturned by the court.
♦The latest Press Row Podcast discusses the recent sports game announcements.
♦The Golf Club is seeking people to beta test on the PC.
♦An update for Powerstar Golf on Xbox One has released adjusting credit payouts.
♦The patch for FIFA 14 released in December for PS4 is finally out for Xbox One.
♦Check out the full simulation of the Super Bowl using Tecmo Super Bowl.
♦Check out the brand new Bad Lip Reading of the NFL.
♦Check out the video of Seahawks fans trying to stay silent during the NFC Championship.
♦Here are the alternate jerseys the Nets will wear in honor of the Brooklyn Dodgers.
♦The NFL app on Xbox One will now stream games at 60fps matching broadcast TV.
♦Make sure to set your fantasy lineup for the Puppy Bowl!
♦A few days left in the Amazon trade-in promo for $20 extra towards PS digital store.
News and content that may have been missed from the last week around the site.
♦Blu-ray/DVD Releases This Week. Headlined by Rush and Bad Grandpa.
♦Theatrical Trailer for The Raid 2. The highly anticipated action sequel is due out 3/28.
♦Wonder Woman Movie Being Planned. Gal Gadot signed on for that and Justice League.
♦First Image from Dumb and Dumber To. Jim Carrey and Jeff Daniels are back in the sequel.