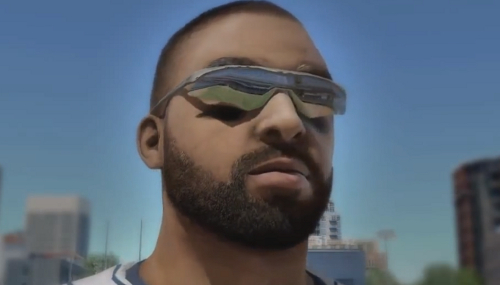 While the release date of MLB 14: The Show has still yet to be nailed down one of the big new features for this year has been discovered. Thanks to a member on Operation Sports the presence of Online Franchise mode is now known and it joins the previously announced PS4 features that include save migration to future iterations and a "Quick Counts" option to make playing through games faster.
MLB 14 on PlayStation 3 is on display right now in Taiwan for the Taipei Game Show allowing for individuals there to grab some images, videos, and take advantage of hands-on time. Online Franchise is listed in the redesigned main menu and that represents what appears to be the only new mode this year – but is obviously very significant. Though this is PS3 specific it's certainly likely that Online Franchise will also be offered on the PS4 and Vita.
Online Franchise takes the place of the stale basic Online Leagues that had been languishing over the years in the product and is a compelling addition. Online performance and reliability though, which had been unacceptable up until MLB 13 and while much improved could only best be described as adequate, will need to take a big step forward for a full-fledged Franchise mode to prove sustainable and enjoyable.