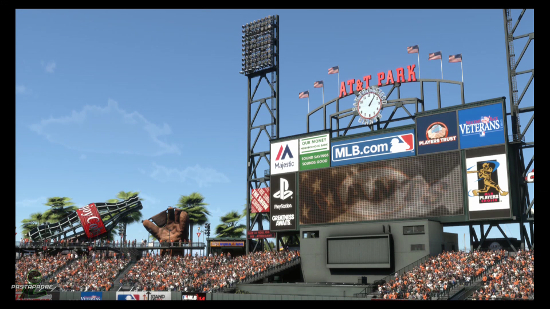 Though Sony botched the digital release of MLB 14: The Show – not so much harming it but the likelihood affected consumers will buy digital again – the PS4 version is now available to everyone. For part of the day I'll be on to live stream and that can be viewed at the Pastapadre Twitch page or embedded below! Feel free to watch and chat along with the action. Full isolated gameplay videos, impressions, and more will be posted in the days that follow.
[Update] Will be back on streaming later tonight. The archived stream from earlier which features a full game and Player Lock game can be watched below!
[Update #2] Bumped the post back up as I'm live streaming again. This time mostly RTTS.
[Update #3] Both live streams archives are embedded below.
Watch live video from Pastapadre on TwitchTV