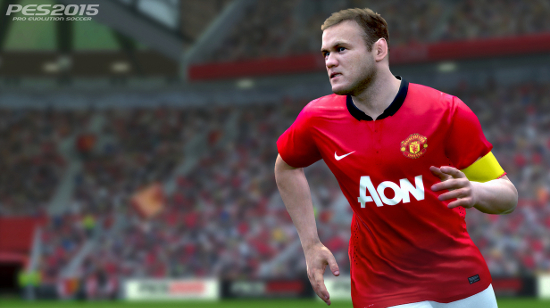 It's long been the norm for sports games to receive a patch for release day. In many cases publishers don't reveal the details of the updates, as they now view the release + patch as the final consumer product. Pro Evolution Soccer 2015 arrived today and Konami actually promoted in a press release what makes up the patch that accompanies it.
KONAMI has also prepared a day one download for PES 2015, which will ensure that 93 new kits will appear authentically in the game, while eight (8) more licensed teams have been added including Sparta Praha, FK Partisan, and Maccabi Tel Aviv. Additionally, the Brazil league will have six of its teams (Santos, Internacional, Vasco da Gama, Vitoria, Criciuma, and Chapecoense) updated to include an additional 109 of the athlete's real names. The day one download will reflect all transfers and loans, and new boots from Puma and Nike will be added. Continuing KONAMI's dedication to ensure the stars resemble and act like their real life counterparts, the day one update will include over 80 player feature updates as well.
In addition another update scheduled for December will add 11 more real names to the Flamengo roster and include more new teams and more stadiums (which the game is very light on). Reviews for PES 2015 have been largely positive – it's early on Metacritic but it's currently right on par with FIFA 15 though online play still needs evaluation.