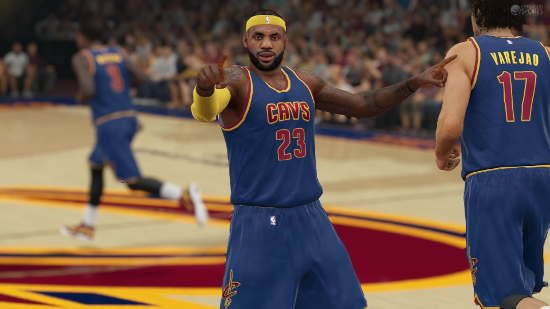 Over the week of Black Friday there were numerous opportunities to snag NBA 2K15 on PS4 and Xbox One for $30. Since then there were a few days where it was made available for $35 and others for $40. Typically games don't fall back to the prices seen over the Black Friday period but in the case of NBA 2K15 it now has.
For the next week NBA 2K15 will be $30 on Amazon for both Xbox One and PlayStation 4. Click here to go directly to the product page. Any sales made through that link help to support the site and fund future giveaways.
After shaking off server issues and other technical problems in the weeks that followed release NBA 2K15 has proven to be one of the strongest sports games of the year. The recent patch showed an attentiveness to consumer feedback and a dedication to making the game better that goes well beyond what the company has done with post-release support in the past. With a season that stretches the relevance of the game into July it's arguably one of the best values out there regardless of price but undoubtedly so at $30.