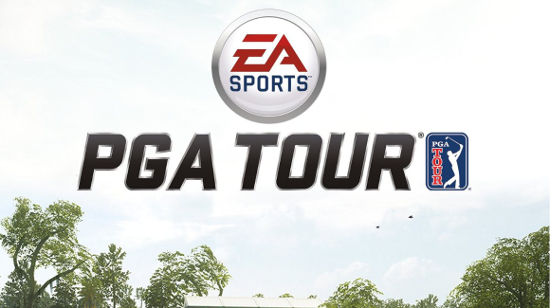 EA Sports may may never be able to recapture the dominating presence they once had in golf games. The Tiger Woods series hemorrhaged sales ever since Woods' image became tarnished and his inability to get back on top of the golf world prevented that from being overcome even years later. The quality of the product however was steady with the last release, Tiger 14, considered to be one of the best in the series' history.
Now though there's a distinct sense of conflict for the series that will be known as EA Sports PGA Tour going forward. After a disastrous E3 reveal, which created the perception that the upcoming game would be more "arcade" than "sim", the company went completely silent. Eight months have now passed and not another word has been spoken about it. Now the game's release has been pushed back likely to June which could even bring into question whether The Masters will remain in the product. 
Clearly there is much more of a challenge to marketing a series that doesn't have a strong figure from the sport to carry it. Tiger Woods was the identity of the brand and now he's gone. The question is whether the eventual loss in sales will be less than the $15 million a year EA is saving by not paying for Woods. On the surface that would seem to be a smart business decision on their part but we're also seeing some of the struggles that come with losing him being realized.
The early focus on fantasy courses was likely an attempt to reach a more casual crowd which will be tougher to attract without a big name like Tiger Woods attached. However the company learned a lesson with EA Sports UFC last year that tailoring the product and the marketing of said product to consumers who are unlikely to buy the game anyway is a big mistake. It's possible the delay, and the radio silence since its reveal, have been due to a change in course with the game. They also know from NHL 15, another game that had extra development time in transitioning to the new generation of hardware, that releasing without all the features consumers expect would sink it before it even released.
The Golf Club, from independent developer HB Studios, has proven that a focus on simulation and customization can resonate with fans of the sport. Those are who need to be captured well before trying to hook in casuals who tend to be followers instead when a quality game is recognized by those who are passionate about it first.
There's now one viable alternative on consoles with the highly-regarded The Golf Club and two when considering PC which includes the early access Perfect Golf. EA won't be entering a market where everyone interested in golf will only have their game to consider purchasing. With the strong post-release support from The Golf Club it's still going to feel like a fresh product even later this year.
The edge PGA Tour will have is in licensing. Real courses, golfers, and brands attached. It's starting to feel like that might not be enough. EA will need reveal something innovative they have up their sleeves to make a real splash and that can't be the fantasy courses.