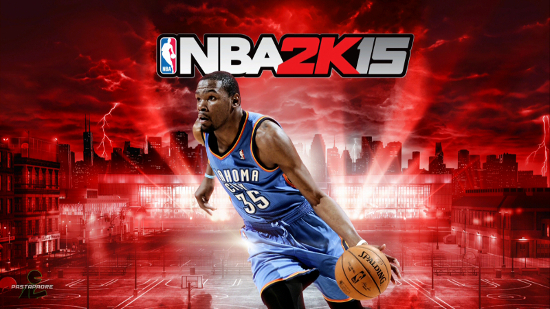 Beginning Friday afternoon (3ET/12PT) and running through Sunday (ending at 3AM ET/12AM PT Monday morning) NBA 2K15 will be playable for free on Xbox One. This will require downloading the full game which is 47GB. Similar to how things work with EA Access, the copy of NBA 2K15 will expire, but saves will be tied to the console for those who choose to buy the game later and continue with them.
Microsoft is also advertising a "deal" on the NBA 2K15 Bundle for the weekend which includes 15,000 VC ($4 worth) for $39. After the game was available to buy for $11 three weeks ago though, and even dropped for periods of time to $30 over four months ago, this really isn't a deal at all. What may be of interest however is that there will be a sale on VC for 33% off the entire weekend on Xbox One only.
With 2K Sports practically giving the game away at the end of March promotions like this one in the coming months make sense. The company is trying to draw in new consumers, who probably wouldn't have bought the game at this point in the year, and then get them on the hook spending money on digital currency.