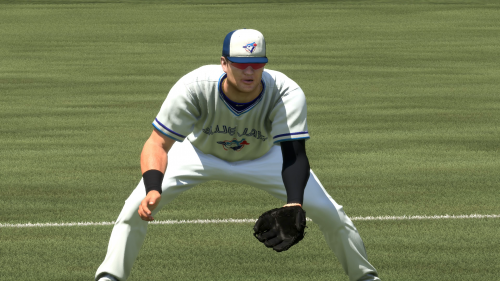 The roster update on June 22nd for MLB 15: The Show has brought with it an onslaught of hot corner upgrades. In the last Market Report we examined the fall of Adrian Beltre which made Josh Donaldson the highest overall rated third baseman. This week, Donaldson went even higher, and broke into the "Diamond" tier with his new 93 Overall rating. 
Hot on his tail at third base are Todd Frazier and Manny Machado who both received upgrades. Machado and Frazier got big boosts to their power attributes which has now put them into the 90s and knocking on the "Diamond" door. Machado has gained 11 points in Power vs R and 15 points in Power vs L, and that has moved him to a 92 Overall – second highest among active third basemen. Frazier jumped 12 points in Power vs R and 6 points in Power vs L putting him at 91 overall and third highest among those active at the position.
It was a relatively good week for notable players with only a few taking minor hits. James Shields, Carlos Gomez, and Adrian Gonzalez all dropped a single point, while Jose Altuve fell 2 points. The most significant downward movement was felt by pitchers going from being a starter into the bullpen. For that, Josh Collmenter took a 7 point hit, and Tanner Roark went back to an 80 overall after being an 84 as a starter.
Three Moving Up
Josh Donaldson 90=>93 AL Leader in Runs (56) and Total Bases (154), and 4th in HRs (17)
Manny Machado 86=>92 8 HRs, 19 RBI, .340 BA, .615 SLG in the last 28 days
Todd Frazier 87=>91 MLB Leader in Total Bases (168) and Extra Base Hits (44)
Three Moving Down
Jose Altuve 91=>89 Hitting .287, 54 points lower than his AL Leading .341 in '14
Carlos Gomez 90=>89 1 HR and 6 RBI in the last 28 days.
Josh Collmenter 82=>75 3-6 w/ a 5.17 ERA and hasn't won a game since May 6th

Three To Watch
Albert Pujols (LAA) – 86 – Pujols is hitting like the Albert of old. In his last 24 games he has 15 homers and 30 RBIs. He's now on pace to finish with 52 HRs and 107 RBI. That doesn't really sound like a player who should be rated 86 overall. Currently selling for 6,300 to 7,200 Stubs.
Mike Moustakas (KCR) – 81 – Mike is currently hitting .328 with 6 HRs and 26 RBI. The main reason I like him so much is because he is a great card to flip on the market. Normally throughout the day you can place a Buy Order for his card around 80 Stubs and turn around and sell him for 3 times that amount. Currently selling for 100 to 280 Stubs.
A.J. Burnett (PIT) – 83 – Burnett is a great SP if you're working with a budget and looking for someone who should be on the rise. 11 of his 14 starts have been Quality, and he's sporting a 6-3 record with a 2.05 ERA, as well as leading the league in fewest Home Runs per 9. Currently selling for 275 to 375 Stubs.
Thanks to T.J. Lauerman for taking a look at the recent changes in Diamond Dynasty. Follow him on Twitter, Twitch, and Youtube for more! He also has content regularly going up at our new site Hit The Pass.