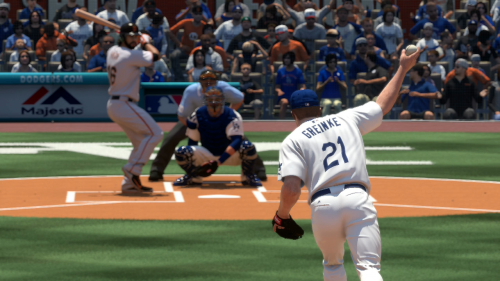 MLB 15: The Show gamers continue to wait with baited breath for the huge roster update that Sony San Diego had promised would come around the All-Star break since last month. After very few changes were made in last week's update, many were anticipating the significant re-rating of the entire league to drop this week. While there were a number of changes in the latest one, it was not the update that is being so hotly anticipated by the community. 
When asked about the update on the forums at TheShowNation.com, one of the administrators responded with comment on the situation:
"We said around the All-Star break and we are still working on the update. It's a huge process to update the entire league it's still coming."
Thankfully this week was not a total wash. There were some big moves, as Zack Greinke's dominant pitching performances this season have earned him a 'Diamond' level card. Michael Brantley took a small dive from 89 to 87, which moves him back into Indians Collection as he dips below Kenny Lofton's 88 rating. After a long stretch of speculation, White Sox ace Chris Sale has been raised to 95 overall. Bryce Harper also continued to soar and is up to 95.
Three Moving Up
Zack Greinke 92=>94 MLB Leading 1.30 ERA, currently has a streak of 42 ⅔ scoreless innings
J.D. Martinez 81=>85 3rd in the AL in HRs (27), 5th in RBI (62), 3rd in Slug% (.566)
Gerardo Parra 75=>80 5 HRs and 12 RBI in the last 28 days while hitting .387
Three Moving Down
Joey Votto 91=>89 Hitting .263 with 2 homers and 8 RBI over the last 28 days
Justin Upton 90=>86 Hitting .153 with 2 homers and 6 RBI over the last 28 days
Matt Carpenter 86=>83 Hitting .165 with 1 homer and 11 RBI over the last 28 days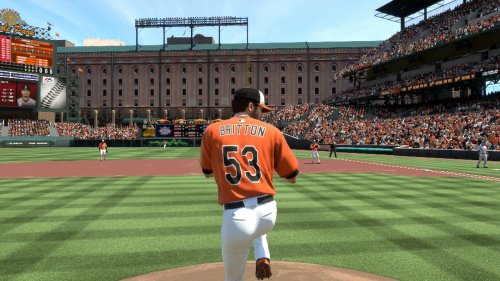 Three To Watch
Zach Britton (BAL) – 84 -The O's All-Star has piled up 24 saves, tied for the second most in the AL, while sporting a 1.67 ERA, which is the third lowest ERA of AL closers with at least 10 saves. Britton and AL saves leader Glen Perkins should both get bumped to the 89-91 range. Perkins is currently selling for around 15,000 Stubs, making Britton a steal for around 400 Stubs.
Justin Turner (LAD) – 80 – Turner started the year rated a 73 overall and since then all he's done is hit. Of the 3rd basemen with at least 250 ABs, Turner is 1st in BA (.322), 1st in On-Base Percentage (.387) and 3rd in Slugging (.552). Not bad for a player that is now rated an 80 Overall. Look for Turner to become 'Gold' when the big update comes around. Turner currently sells for around 100 Stubs.
Kyle Schwarber (CHC) – 72 – The Cubs have been bringing up young talent like it's going out of style this year. Schwarber debuted briefly just before the All-Star break before being sent back to AAA. While there he earned MVP of the All-Star Futures Game. Schwarber is back up with the Cubs and in 41 plate appearances is hitting .410 with 3 homers and a .744 slugging percentage. Schwarber, currently rated 72 Overall, deserves a boost into the high 70s, if not higher. Schwarber currently sells for around 400 Stubs.
Thanks to T.J. Lauerman for taking a look at the recent changes in Diamond Dynasty. Follow him on Twitter, Twitch, and Youtube for more! He also has content regularly going up at our new site Hit The Pass.