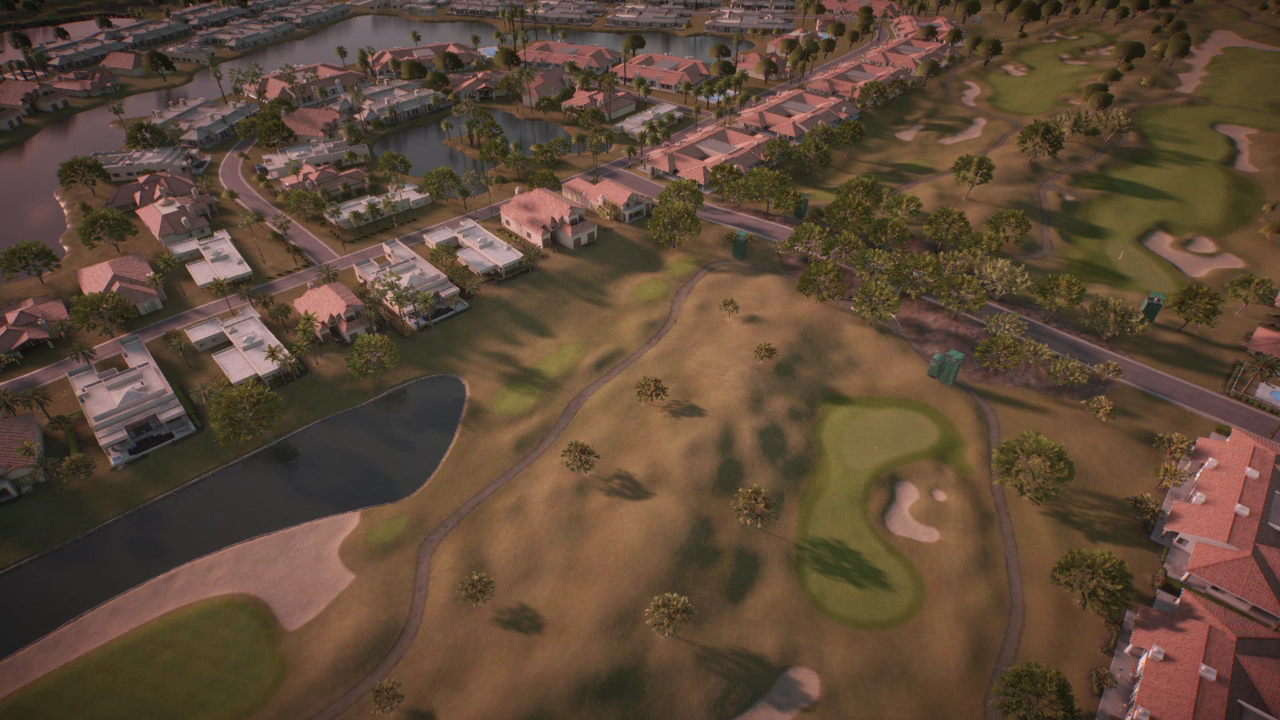 Another patch arrived today for Rory McIlroy PGA Tour that delivers a new course to the game. TPC Stadium Course at PGA West is the latest addition, playable in Career as well as online modes, and it joins two other real-world courses and one fantasy course provided through post-release content updates. That brings the total number of courses to 12 licensed and 5 fantasy.
A Pete Dye golf course, TPC Stadium delivers multiple adrenaline rushes throughout the round. Host to PGA TOUR "Q-School" Finals every other year, PGA TOUR hopefuls must navigate the island green of hole #17, known as Alcatraz, as well as the menacing water-lined 18th. In 2016 the TPC Stadium will serve as the Host Course for the CareerBuilder Challenge, formerly known as the Humana Challenge and Bob Hope Classic. The tournament has not been played there since 1987 as it was moved to the Private Arnold Plamer Course in 1988.
Based on the previously discussed plans for the game there is one more course to come with Oakmont Country Club. For those waiting on the game to reach the EA Access Vault on Xbox One that could happen by the end of the month or more likely next month.