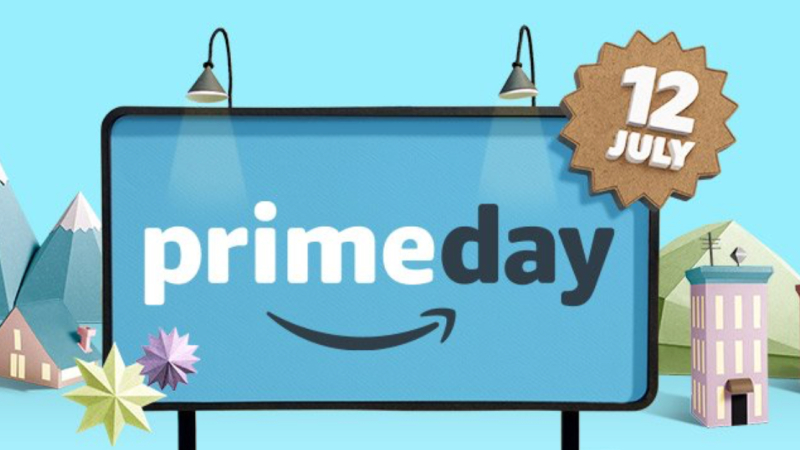 Last year Amazon hyped the first ever "Prime Day" as a huge event that would feature the most deals ever. While that may have been true in terms of how many items were discounted, the vast majority were unappealing, and it was deemed as a huge disappointment. Today is the second Prime Day and so far it's offering a much better slate of deals.
For those who don't have Amazon Prime, you can sign up for a free trial (Try Amazon Prime 30-Day Free Trial
) in order to qualify for all the deals plus all the many other benefits that come with membership.
Many of the deals are limited in quantity and could sell out quickly. This post will be updated as new deals are added throughout the day or others expire. Buying through Amazon links helps support the website and directly funds future game giveaways! [Update] Prime Day is now over. Hope everyone was able to take advantage of any deals of interest!
Amazon Echo for $130 ($50 off)
Amazon Tap for $100 ($30 off)
Amazon Fire TV Stick $25 ($15 off)
Amazon Fire TV $70 ($30 off)
Amazon Fire HD 10 $150 ($80 off)
Amazon Fire Tablet $33 ($30 off)
Amazon Kindle Paperwhite $90 ($30 off)
Amazon 6″ Kindle $50 ($30 off)
Xbox One Bundle w/several games, extra controller, and $50 gift card for $279
MLB The Show 16 for $35 on PS4 (lightning deal available for $20)
Doom for $30 on PS4 or Xbox One
WWE 2K16 for $20 on PS4 or Xbox One
NBA 2K16 for $20 on PS4 or Xbox One
The Division for $35 on PS4 or Xbox One
Star Wars Battlefront for $25 on PS4 or Xbox One
Street Fighter V $30 on PS4 or Xbox One
Battleborn for $30 on PS4 or Xbox One
XCOM 2 for $25 on PC
PlayStation 4 Gold Wireless Headset for $60
Dirt Rally for $35 on PS4 or Xbox One
Middle Earth: Shadow of Mordor GOTY Edition for $15 on PS4 or Xbox One
40% off SanDisk memory products
Asus Onhub Dual-band wireless router $130 ($70 off)
iRobot Roomba Vacuum for $250 ($130 off)
Moto X Pure Edition Unlocked Smartphone $250 ($100 off)
ASUS C200MA Chromebook 11.6 Inch $140 ($50 off)
Samsung 28-Inch UHD LED-Lit Monitor $400 ($100 off)
TCL 32-Inch 720p Roku Smart LED TV $120 ($100 off)
Samsung 55-Inch 4K TV $550 ($450 off)
Samsung Curved 55-Inch 4K TV $650 ($400 off)