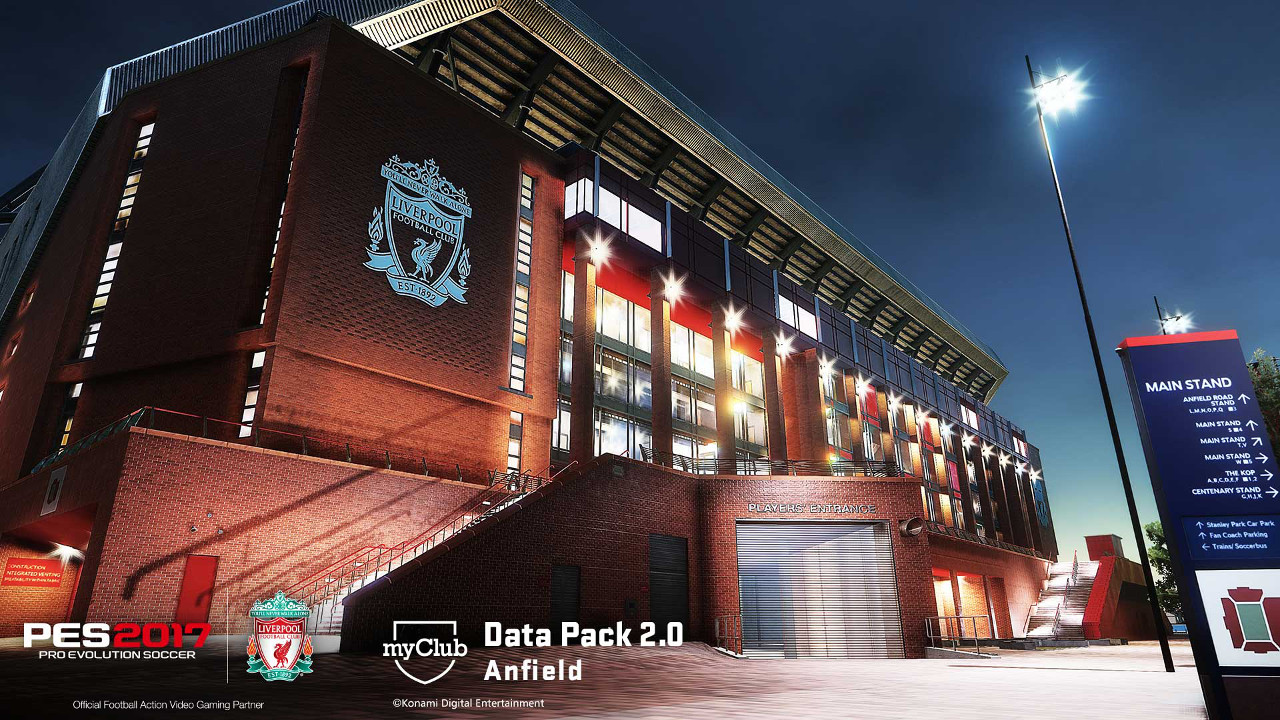 The second content update for Pro Evolution Soccer 2017 went out today on PlayStation 4 and Xbox One and delivers new kits, updated and enhanced player likenesses, three new stadiums, and a number of presentation elements designed to mirror key matchday experiences.
100 player likenesses will also undergo improvements, with the new update adding updated visual representations of the likes of Marco Reus, Neymar Jr, Adrian Ramos, Sadio Mane and Lionel Messi, amongst others. The thumbnail images that are used within all tactical screens have also been updated to reflect changes in appearance and the new likeness elements. Other additions will include minor bug fixes, the addition of 11 new boot styles and improved UEFA Champions League presentation elements.
Stadiums added to the game with the latest patch are Anfield (Liverpool), Signal Iduna Park (Borussia Dortmund), and Allianz Parque (Palmeires). There's also a new classic kit from the 2004-2005 season for Liverpool and the introduction of anthems ('You'll Never Walk Alone' and 'Heja BVB') for Liverpool and Borussia Dortmund respectively.