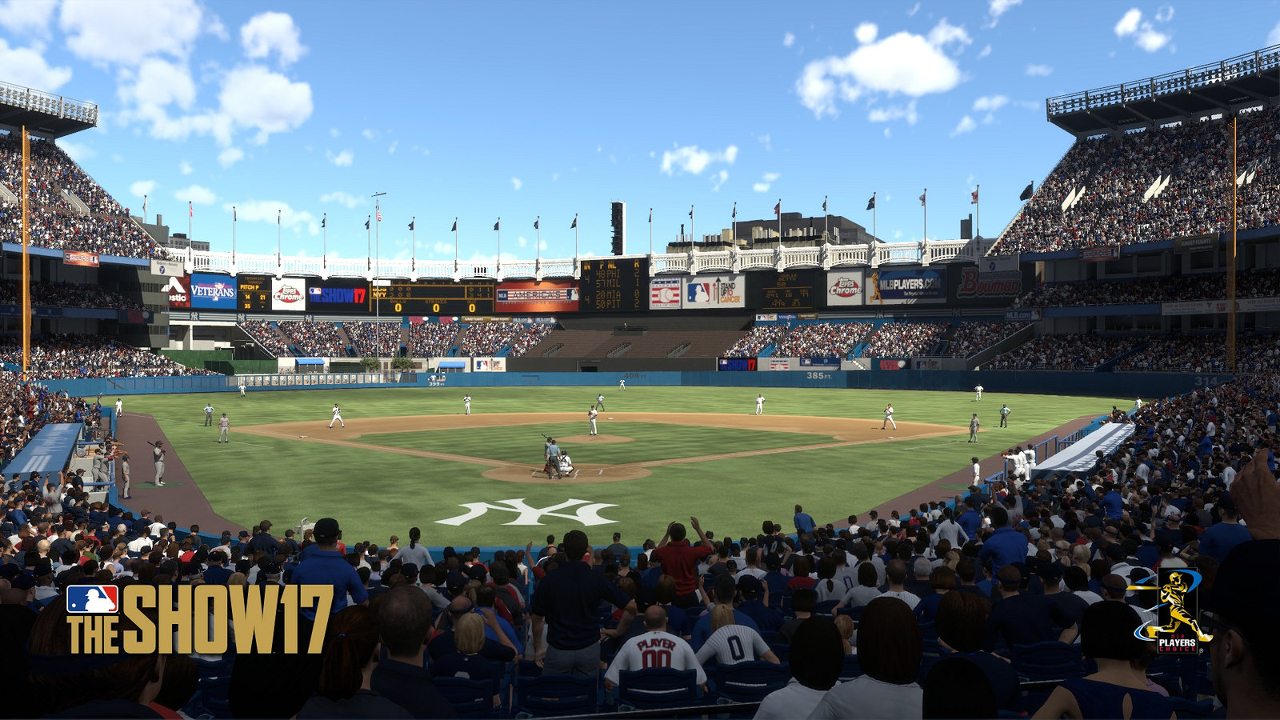 Following pushes that showcased gameplay improvements and Diamond Dynasty mode, the promotional schedule for MLB The Show 17 this week is focused on what's known as the "little things" which fans of the series have appreciated over the years. These are aspects of the game that may be overlooked by some but the discovery of which for others is often a thrill.
In today's intro video to the "little things" the three new classic stadiums (Metrodome, Shea Stadium, Yankee Stadium) are mentioned and briefly shown, it's revealed there will be Missions in Franchise mode, a new score system has been implemented in Challenge of the Week, Sounds of the Show has doubled in number of music slots, and SOTS now lets you apply music to starting pitcher intros and relief pitcher entrances. Additionally, building on what was first put into place last year with the King's Court in Safeco Field, a handful of other crowds will have their own authentic rituals or designated special sections.
Please enable Javascript to watch this video
The developer live stream is scheduled for Thursday afternoon where it's expected these things plus uniform sets, new brands, and Universal Profile overhaul will be covered extensively.
MLB The Show 17 will release on March 28 with Ken Griffey Jr. on the cover and also found in-game as one of the new legends. Amazon is offering pre-orders at a discount of 20% to Prime members. The standard edition goes for $48 and the MVP Edition for $56. The latter includes 5K Stubs, Gold Season Starter Pack, Sponsor Pack, 10 Standard Packs, limited edition steel book, and PS4 themes for every team in the league.