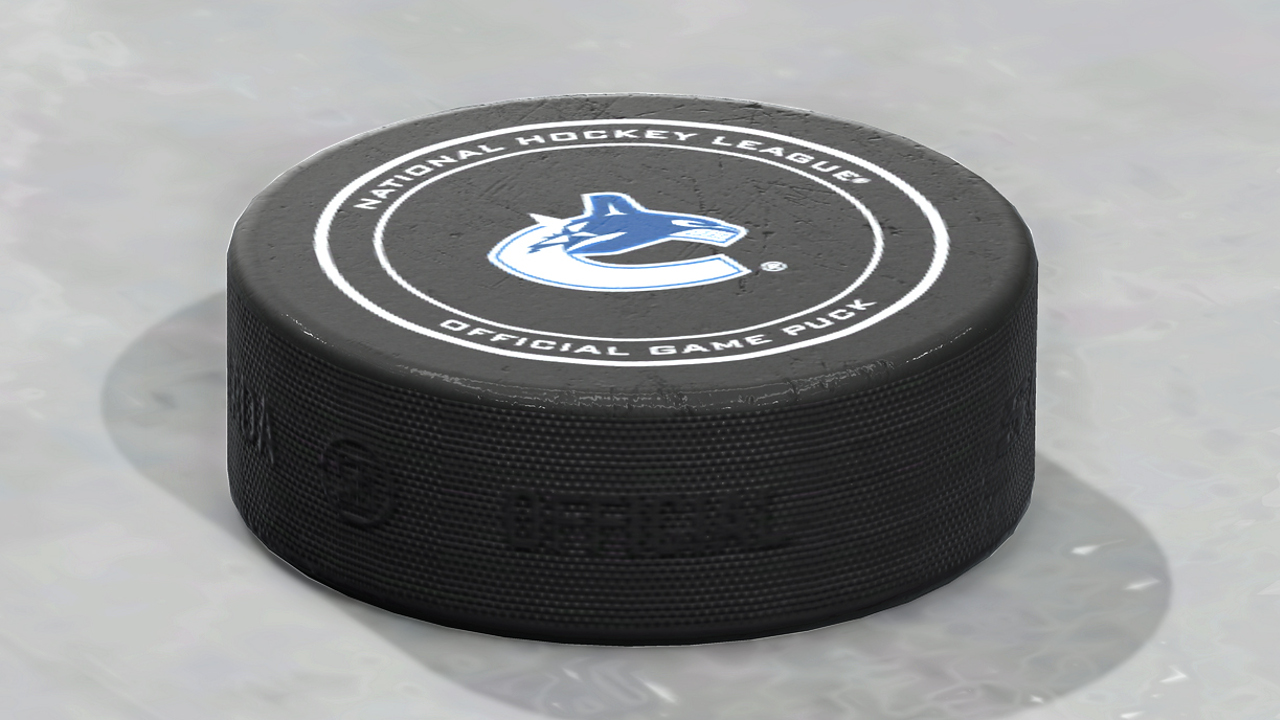 Over the years features for upcoming EA Sports games have sometimes leaked through consumer surveys distributed with the intention of gauging reception to certain ideas and then assessing respective priorities. The feedback would help shape the final feature set as not all laid out would end up making the cut. It happened with NHL 16 and the most recent one was for EA Sports UFC 3, which provides an idea of where that franchise will be headed in 2018.
This last weekend a survey was sent out for NHL 18. It's a bit late in the cycle for this to have been expected but decisions to be made in development may still be on the horizon and it matches up to an earlier survey that went out late last year, including a 3-on-3 mode, commentary updates, and league expansion to join relocation.
NHL Threes
NHL 18 delivers the intense action of the 3-on-3 overtime hockey with a faster pace, bigger hits and more open ice to score insane goals. New audio commentary, broadcast presentation and over-the-top arena designs deliver a fresh new feel to every game. No matter how you play, NHL Threes stays fresh with multiple game modes, including cooperative or competitive play with friends, online versus against other players, or the new Circuit Mode where you battle through leagues and complete challenges to make it to the big show.
Gameplay
NHL 18 introduces new dekes that give players creative freedom to freeze goaltenders and create space around defenders. Players can also string together deking combinations into fluid dangles that give every attack the potential to be a creative masterpiece. On defense, the new Defensive Skill Stick delivers full control over your stick to target poke checks, keep sticks extended, or sweep sticks back and forth for zone coverage. Finally, the new Creative A.I. system lets AI teammates leverage the same new deking, passing, and defensive tools that you do, making for smarter plays in every zone.
NHL 18 introduces new dekes and playmaking combinations that let you light the lamp with insane speed and dozens of jaw-dropping skill moves, including between-the-legs dekes, passes, and shots that make every moment memorable. Take control of the most skilled players in the NHL and experience the sport that was meant to be a videogame with the fastest pace, biggest hits, and most insane goal-scoring of any sports game out there.
Franchise
NHL 18 introduces draft expansion to the acclaimed Franchise Mode, letting you take on the front office role of the 31st NHL team: the Vegas Golden Knights. Play as the authentic Golden Knights before their first NHL game, or draft your very own 32nd team in your hometown and reshape the league entirely, complete with a unique roster, arena, jersey, logo, and even a custom mascot. Expansion gives you the power to bring the excitement of professional hockey to your hometown on a quest to capture the Cup. (via Reddit)
Also sent out months ago, some will have not made the cut: 
Franchise and/or Be a Pro
Saga Mode
Gives you the ability to take part in a living and breathing hockey world based on your preferences. Choose to play the most meaningful moments of your season, every game or somewhere in-between, all with a full narrative leading into that game.
Dynamic Commentary
New content added through the entire season, telling up to date stories of what's transpiring in the real NHL all year long.
GM Connected
Create a connected NHL league, where you and up to 30 friends can control a single franchise as you compete online for the Stanley Cup year after year.
League Expansion
In the 2017-2018 season, the NHL will expand to 31 teams including Las Vegas. You can now have the ability to add a 32nd NHL Franchise in Franchise Mode. Select from over 20 different North American or European cities, create and play your own expansion franchise using a full creation suite of tools including a customized arena.
3-on-3 Mode/s
3-on-3 NHL Arcade Experience
Inspired by retro arcade classics like NHL Hitz and EA SPORTS 3-on-3 NHL Arcade. Play 3 on 3 on a frozen pond of ice at high speed, deliver over the top hits, and pick up different power-ups. With classic arcade visuals, gamers can play with a mix of NHL players, mascots, and other characters from the EA universe with no offsides, icing, rules, or penalties. Play solo, with friends on the couch, or online vs or as part of a team where you level up divisions.
3-on-3 World Circuit
Whether you're looking for casual fun with friends or a competitive team experience, start in the Community rinks in your home town against regular Joes, then work your way up against teams of CHL, AHL and NHL players from other cities around the globe. Unlock player, team and arena unlocks/customization as you progress through the mode and complete different challenges.
Hockey Ultimate Team
HUT Connected Leagues
Create your own HUT leagues. They're fully customizable and can be managed via a connected web experience, before jumping onto your console to play. Compete against your friends to determine once and for all who the ultimate manager is.
HUT Solo Challenges
Use your HUT team progress through a series of mini-games, from skills competitions, challenging the NHL teams to dropping into some of the biggest moments from the NHL season. Win each challenge and you'll earn rewards and unlocks to improve your roster.
Miscellaneous
Skills Games
Challenge yourself in a variety of competitive and addictive skill games! Become a better player, faster, no matter what your skill level. Compete against yourself or friends in mini-games, perfecting skills such as passing, stickhandling, shooting, skating and more. You can even play these games during load screens while you're loading up a game.
"How to Play Hockey" Video Tutorials from Hockey Canada
Learn more about hockey tactics, hockey strategy, and hockey rules. Over 15 short videos from Hockey Canada on the fundamentals of hockey tactics and team play – all easily accessed from within the game.
NHL Competitive Gaming League
Represent one of 30 NHL franchises in a competitive gaming league where you and your team compete in a condensed virtual NHL schedule to crown the best team in the world.
Gameplay
Superstar AI
Bring NHL players and teams to life, with Real AI, which delivers unique moves for star players and more organic, true to life skating animations. Feel the true stride of a power forward like Ovechkin, the relentless drive of Crosby and the elusiveness of a playmaker like Gaudreau.
Revamped Passing Control
Ability to pass into open space, pass to yourself off the boards and now you can select who you want to pass to by pressing the button associated with that player.
Transitional AI
Transitions to offense and defense, regroups and lane assignments, and the adjustments will create additional speed and options whether you're attacking or defending.
Dynamic Deking
Unlock additional creativity and add more moves you can use when you're one on one against the defense or trying to score on the goalie.