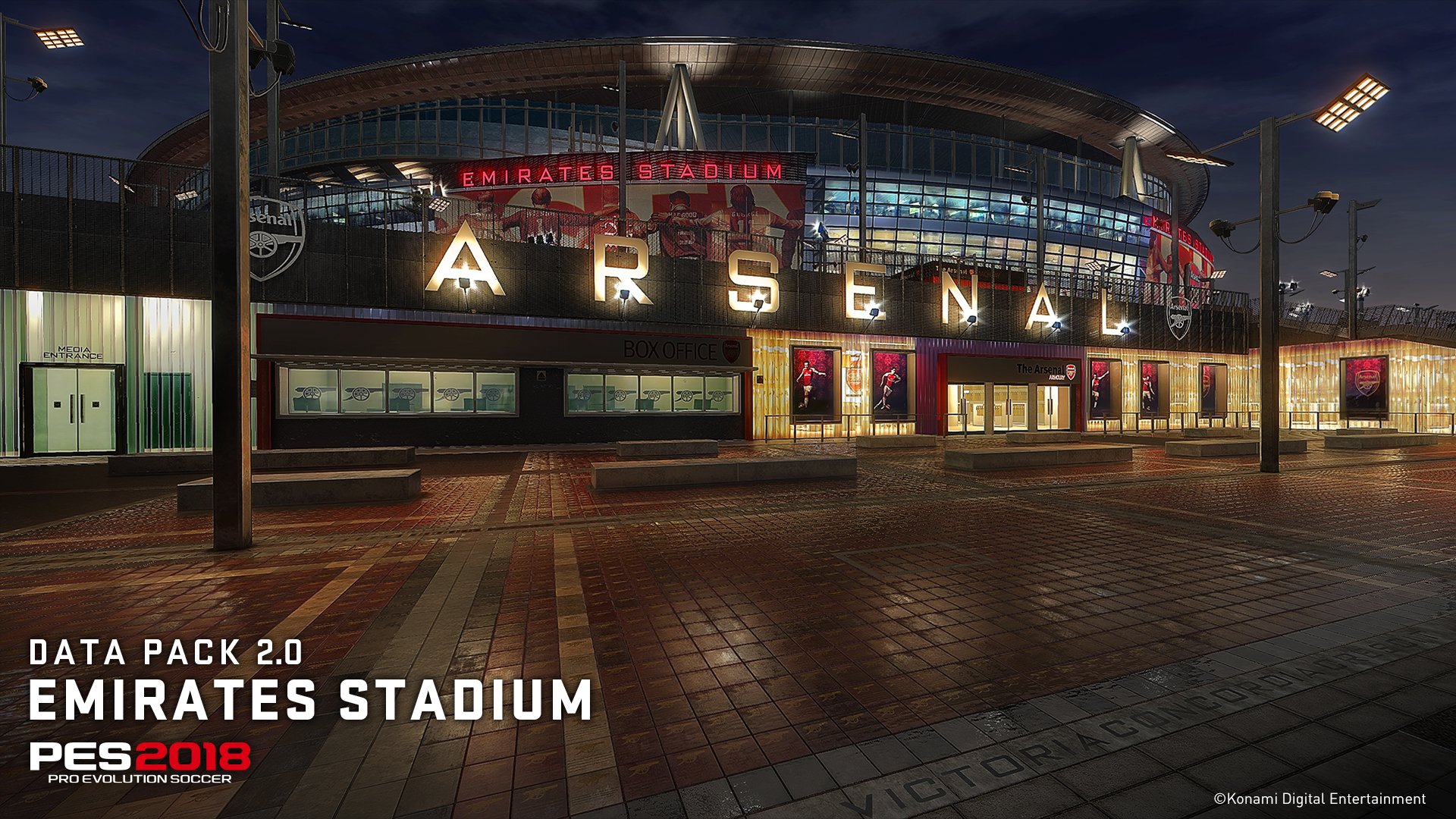 The second content update for Pro Evolution Soccer 2018 is scheduled to go out today on Xbox One and PlayStation 4. Included in the patch are over 40 updates to player faces, two new stadiums, a new national team, and enhancements to be taken advantage of by the Xbox One X. Additionally gameplay improvements have been made. 
New Stadiums
Emirates Stadium (Arsenal)
Estadio Nacional de Chile (Club Universidad de Chile)
New License Added
Columbia national team
Player Faces Renewed
Over 40 player faces renewed to photo-realistic faces
New Spikes Added
9 types of the latest model of spikes added
New Uniforms Updated
Collectivelly, 65 Club's and National team's worth of uniforms updated
Player Photos Added
Large amounts of player photos shown when building your formation or checking player stats during matches will be added.
Backboard within Master League Added
Official backboards of Arsenal, AC Milan, Corinthians, Flamengo, Vasco da Gama, Palmeiras for the Master League presentation will be added.
Gameplay Improvements
♦Cursor change: Improved player selection
♦Com fouls: Increased aggression for COM defence and foul call balance
♦Defender AI: Final line AI decisions are improved in balance
♦Goalkeepers: Reaction to variety of shots balanced, with keepers more likely to catch slow balls that do not necessarily have to be deflected