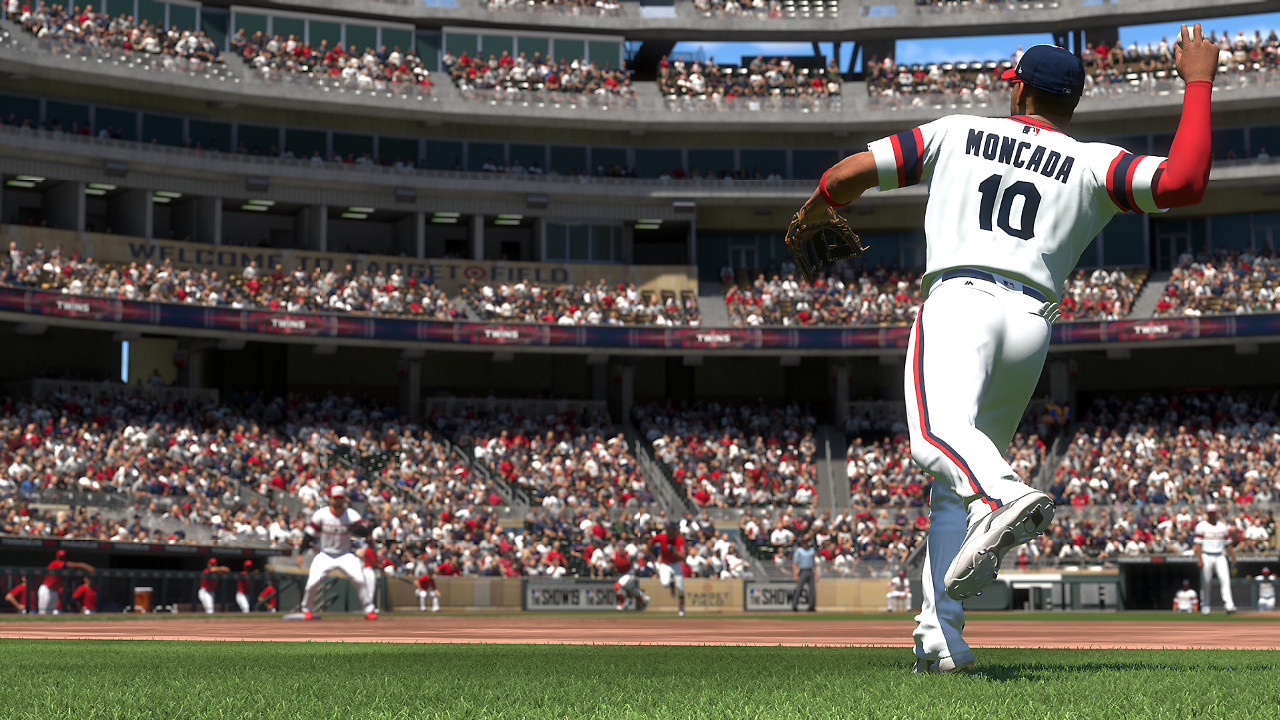 The first post-release patch for MLB The Show 19 went out early this morning. Most of the fixes were likely compiled prior to release with consumer feedback having a greater impact on updates going forward. Besides some animation adjustments little seems to have affected gameplay though it's always possible small tweaks were made that didn't warrant mention.
♦Fixed issue where wind meter would often point straight to center field in pause menu.
♦Fixed issues with Pure Analog Throwing interface to address throw-canceling problems.
♦Adjustments made to fielding animations in regards to players facing-direction and catcher behavior on certain tag efforts.
♦Animation adjustments made to the umpires in very specific situations.
♦Disabled calling up expanded rosters during spring training for March To October. This is to prevent undesired roster changes in the 25 man roster leading into a new season.
♦Updated several MLB stadiums that were ruling certain hits incorrectly: Arizona Chase Field, Houston Minute Maid Park, Florida Marlins Park, and Milwaukee Miller Park.
♦Added a 2018 NL East Champion pennant flag to Atlanta SunTrust Park.
♦Added the MLB 150 year patch to the jerseys of the San Francisco Giants.
♦Fixed various consumer reported crashes. This includes the crashes occurring during the "Near Perfection" Moment .
♦Addressed an issue that resulted in users receiving a loss due to disconnect on the Battle Royale or Ranked Seasons Lineup screen.
♦Shortened several menu transitions in the Diamond Dynasty Starting Pitcher and Lineup screens to prevent soft locks and disconnects.
♦New York Yankee color pallet updated to reflect accurate colors in Diamond Dynasty.
♦Addressed numerous Play-by-Play commentary issues and adjusted the volume and clarity of the Public Announcer audio.
♦Corrections to grammar/spelling errors throughout RTTS and other areas of the game.
♦Various minor bug fixes and adjustments, based on consumer feedback.