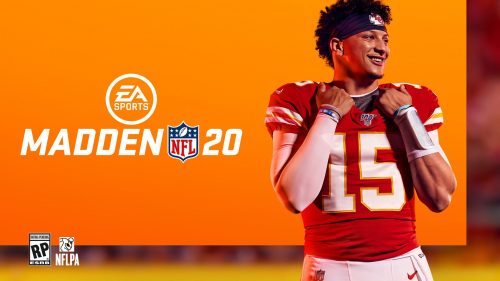 The eighth post-release update of significance for Madden NFL 20 released today. The big change in this update affects the Run Commit mechanic. Unfortunately the well-intentioned changes may be disruptive in a negative way with run commits causing instant pressure on QBs leading to inaccurate throws making for just the latest blunder in what has easily been the worst post-release period for any Madden in the past decade.
Global Updates
♦General stability & connectivity improvements
♦NFL Player Likeness Updates: Free Agent RB Jay Ajayi
♦Various commentary updates
Gameplay Updates
♦Updated 'Run Commit' mechanic to be more effective at stopping running plays when used toward the correct side of the run on all game styles
♦Fixed an issue causing the commentary to call out a Touchdown when a TD wasn't scored, most frequently occurring during tackles right at the goal line
♦Fixed an issue allowing the 'Grab-N-Go' ability to activate on running backs during RPO plays
♦Fixed some issues sometimes causing players to freeze after TD celebrations
♦Fixed an issue allowing an exploit work-around for the 'Ice the Kicker' by calling a fake FG play
Playbook Updates
♦Fixed an issue with defensive alignment with Dime Sugar Weak vs. flipped offensive plays
♦Fixed an issue causing zone swapping for 4-3 Even 6-1 and 46 Cub vs. Trips TE/Bunch TE
♦Fixed an incorrect route on Gun Tight Doubles Zig Under
♦Fixed an issue causing a frozen player on Close Z Clown/Close Z Corner
DEV NOTE: We have more NFL Live AI play-calling and Playbook updates that will reflect the latest data from the end of the NFL season coming soon. 
Franchise Updates
♦Addressed an issue that was preventing some Cloud leagues from being able to Advance Week near the end of the regular season
♦Fixed an issue with the 'Adjust Lineup' tool preventing it from updating the team's OVR and player-count correctly
♦Fixed a typo in player name in an early retirement story News post
Superstar KO Updates
♦New X-Factors added to the Superstar KO Draft Pool: Lamar Jackson, Nick Bosa, Jamal Adams, Devin McCourty, Chandler Jones. Amari Cooper
♦New Legends added to the Superstar KO Draft Pool: Ed "Too Tall" Jones, Brian Urlacher, Andre Reed, Randall Cunningham