Deal on Madden NFL 21 will get you next-gen for cheap
by
pastapadre
Posted October 13th, 2020 at 8:30 am
No Comments »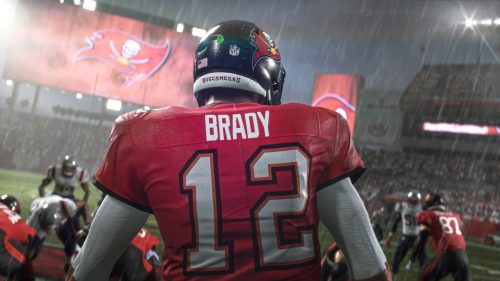 Thanks to the dual-entitlement offered by EA Sports those making the move from current-to-next gen with Madden or FIFA can get the game on the new systems for free. Those who own the game on the PlayStation 4 or Xbox One can upgrade without charge, though it can be a little confusing as to how that works.
PlayStation 4 copies only upgrade to PlayStation 5. Xbox One copies only upgrade to Xbox Series X or Series S. Digital will upgrade to digital. Physical copies will need to be inserted into a disc drive to get the new version. That's important to keep in mind as anyone with a physical copy of Madden would not benefit with a digital PS5 or Series S.
Today Madden NFL 21 is on sale for just $30 for a physical copy (Xbox One – PlayStation 4). Even if you don't care about having the game on the current system that'll save you $30 on buying it for the new system when released next month. You can also get it digital for $40 on Xbox One. Anyone just looking for a deal on PS4/XB1 this is also worth considering as even Black Friday won't beat this price by much if at all.
This may be the lowest-rated Madden ever made, and there is little reason to expect much different from the next-gen title except for some enhanced visuals and decreased loading times, but the first release on a new system is always exciting. Being able to get that now for just $30 makes for a phenomenal opportunity.