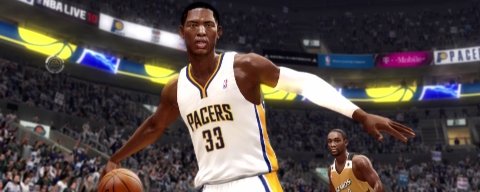 NBA Live 10's lead gameplay designer Mike Wang has mentioned plans for the first patch on Twitter. The patch is slated to release the first week of November. In order to meet that timetable it will probably be submitted for certification by the end of next week.
Rather than put the patch out right away EA has decided to hold back a bit to incorporate more consumer feedback. So, as I did with my impressions, there is the opportunity to express your thoughts on issues and possibly see them acted upon.
The manual backdown mechanic has been confirmed ready for the patch. Hopefully there will be some adjustments to the contact animations when shooting in traffic and improvements made to fast breaks. Feel free to discuss what you would like to see in the first patch for NBA Live 10 in the comments.