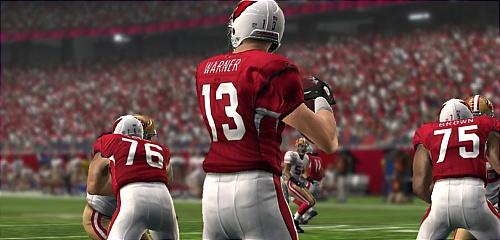 Kurt Warner, Bertrand Berry, and Junior Seau have been returned to Madden 10 as the last roster update that will be provided for Madden 10 has arrived. Originally meant to be the final update in early February, the removal of players who had retired following the ending of their season but before the completion of the NFL season created a strong reaction in the community.
The comments left in multiple articles and poll results were largely credited with prompting a response. It was the first time off-season transactions had ever made their way into the Madden meant to represent a particular season, and EA Sports responded to the feedback by providing this latest update to bring them back.
In addition to the standard roster update one has finally been provided for Online Franchise as well. This is the first time the rosters have been refreshed for the start of the mode since October. Hopefully next year whatever caused difficulty with providing roster updates for Online Franchise will be alleviated and they will be provided on a more consistent basis.