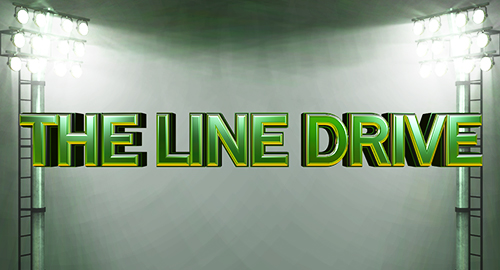 The Line Drive is a weekly collection of news, links, deal alerts, and updates that didn't necessarily warrant their own postings.
•Current deals include SSX for $20 (360 – PS3) and Tiger Woods 13 CE (360) for $32.
•Out of the Park Baseball '13 is half off this weekend.
•Check out a full game video of NBA 2K13 with the Knicks at Nets.
•EA Sports has released a series of MLS downloadable covers for FIFA 13.
•Details on an Xbox Live Rewards Madden NFL 13 sweepstakes currently ongoing.
•Madden NFL 14 may feature a number of real life referees.
•2K Sports plans to update outdated courts in NBA 2K13 before the season starts.
•A new developer video was released focusing on shoes in NBA 2K13.
•A document was put together listing the missing players from NBA 2K13's base rosters.
•NBA 2K13 added flopping and now the NBA is trying to curtail the practice with fines.
•In addition to the huge sales jump for FIFA 13 in NA downloads of iOS game are up 62%.
•Tiger Woods 12 on iOS is currently on sale for free.
•Forza Horizon has a ridiculous $50 "season pass" for planned DLC.
•EA Sports released another tuner update (1.04) for NHL 13.
•Take a look at the insane checks possible due to a bug in NHL 13.
News and content that may have been missed from the last week around the site.
•DVD/Blu-ray Releases This Week. Headlined by Dark Shadows and New Girl season 1.
•Universal Selects Director for The Mummy. Len Wiseman takes over the reboot.
•Amazing Spider-Man 2 Returning Key Players. Director and lead actors coming back.
•Trailer for 42. Centers on the life of Jackie Robinson.
•2012 Emmy Award Winners. Homeland and Modern Family lead the pack.