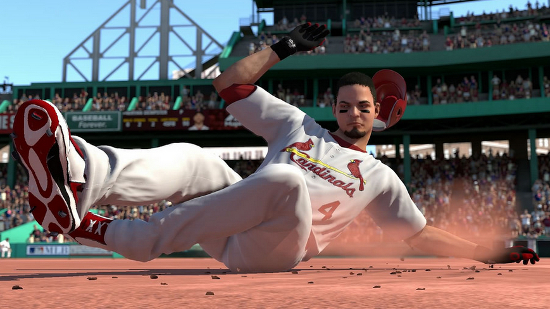 When SCEA revealed the April 1 release date for MLB 14: The Show on PS3 and Vita the company only stated that the PlayStation 4 version would arrive on an unspecified date in May. Now that date is known: Tuesday, May 6.
The early May release is great news for those eagerly anticipating the game. However it will also amplify the necessity of a "trade-up" deal if SCEA hopes for consumers with both consoles to buy first on PS3 before moving on to the PS4. Five weeks between the two will not be enough time for even the most hardcore fans to justify buying the game twice unless a special offer is in place. Based on the earlier poll results a significant majority of consumers are planning to pass on the PS3 version altogether and wait for the PS4.
So far there has been no indication that there will be a deal offered – and the time to advertise it should there be one is quickly slipping away – but in the past the PS3/Vita combo deals have also popped up at retailers like Amazon with only a few days to spare.