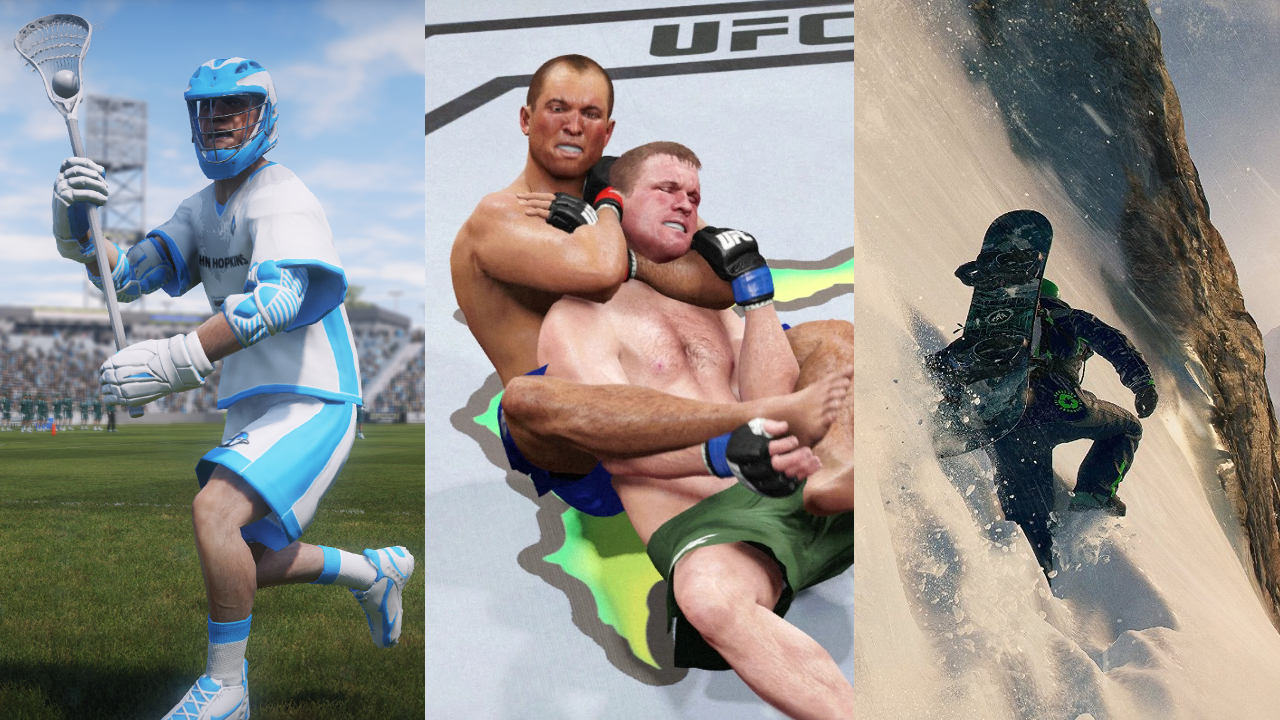 Only a few categories remain to be opened in the annual Pastapadre Community Awards and the latest to do so goes to the best of the sports games that either made their debut in 2016 or don't release on an annual schedule. Previous winners in the category include Rocket League, The Golf Club, and UFC Undisputed 3.
Casey Powell Lacrosse 16 was a pleasant surprise, with accessible and fun gameplay, Career Mode playable as both 'Coach' and 'Player,' and a well-designed sharing system with community created files that can deliver the real 67 college and 9 MLL teams.
EA Sports UFC 2 improved on the deficiencies of the first series effort by EA Sports, providing an immensely more satisfying gameplay experience with a deep roster of fighters. The sequel much better respected the sport of MMA and the new KO Mode was a fun diversion that showcased impressive knockout physics.
Steep was the best of the mountain sports games in 2016 offering greater variety by featuring snowboarding, skiing, wingsuit flying, and paragliding. An expansive social system and large open-world setup provided considerable content and reason to keep playing.
Other categories now open for vote
Best Gameplay
Best Mobile Game
Best Career/Story Mode
Best Presentation
Best Team-Building Mode
Best Online Play
Best Franchise Mode
Best Racing Game
Best Post-Release Support