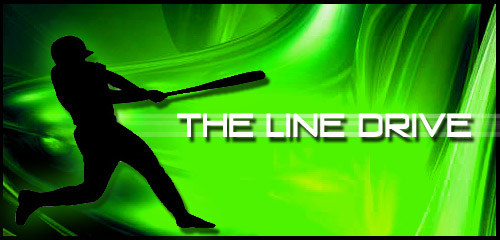 The Line Drive is a weekly collection of news, links, and updates that didn't necessarily warrant their own postings.
•MLB 2K11 developer diary focuses on the improved fielding system.
•MLB 11: The Show looks at co-op mode and Road to the Show.
•QUICKHIT NFL Football adds multiplayer lobbies.
•An update to the iPhone FIFA 11 app adds local multiplayer support.
•A review of the Fight Night Champion story mode will be posted on Monday morning.
News and content that may have been missed from the last week around the site.
•Looking for the New Bourne. Possible names for lead in The Bourne Legacy.
•TBS Cancels Glory Daze. The comedy series not renewed for a second season.
•Remake of The Bodyguard in the Works. Hit 1992 film will get an updated take.
•Teaser Trailer for The Hangover Part II. The Wolfpack is back!
•Major League 4? Charlie Sheen pushing for another film in the series.
•Amazon Launches Streaming Service. Free for Amazon Prime members.
•Kiefer Sutherland To Star in New Show "Touch". Fox series from Tim Kring.
•Kevin Costner in Consideration for Superman Reboot. To play "Pa" Kent.
•New Trailers: Source Code, Sucker Punch