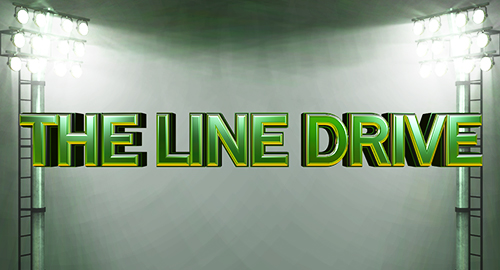 The Line Drive is a weekly collection of news, links, deal alerts, and updates that didn't necessarily warrant their own postings.
•Amazon has $10 off Tiger Woods 14 – Historic Edition $60, standard version $40.
•ESPN has the first uninspiring screenshot for Madden NFL 25.
•All the NCAA Football 14 screenshots released so far can be found in the FB Album.
•If you haven't already vote for the best MLB faces – Part ONE – Part TWO – Part THREE.
•ThatSportsGamer discusses a significant design flaw in MLB 13's Diamond Dynasty.
•Kotaku explains why all golfers are stuck with generic outfits at The Masters in Tiger 14.
•One site found a problem already with NCAA Football 14 just through the trailer.
•EA Sports released a post-trade deadline roster update for NHL 13 but did not lay out details.
•A new NHL Moments Live in NHL 13 is available and offers HUT "pucks" for completion.
•A patch for the Vita version of MLB 13: The Show arrived on Tuesday.
•250 perfect games were pitched in MLB 2K13 in just the first two days of the competition.
•Yahoo examines the damage done in the Kevin Ware t-shirt mess.
•Georgia is getting new uniforms for the upcoming season.
•A look at the new camo helmets to be worn by Virginia Tech this season.
•The full 2013 NFL Preseason schedule is out – regular season expected 4/16.
•Goal line technology is being introduced in the 2014 World Cup.
•Not a terribly significant deal but MLB 13: The Show can be had for $55.
News and content that may have been missed from the last week around the site.
•Arrested Development S4 Releases May 26. All 15 episodes through Netflix streaming.
•Zoe Saldana Cast in Guardians of the Galaxy. She'll play Gamora in the Marvel movie.
•Sequel to Finding Nemo Announced. Finding Dory Will Release Thanksgiving 2015.
•Marvel Cinematic Universe Phase Two Early Look. Some concept images.
•Trailer for Percy Jackson: Sea of Monsters. Sequel to the 2010 Percy Jackson film.
•Trailer for The Purge. Upcoming horror film starring Lena Headey and Ethan Hawke.
•Deal on the  Jurassic Park Ultimate Trilogy Giftset. Normally $120 but going for $48.