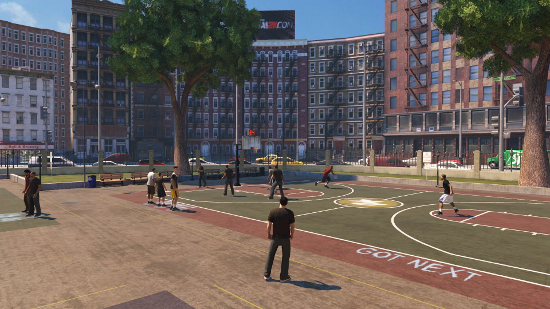 The first post-release patch for NBA 2K14 has arrived on the PS4 and is expected out on the Xbox One within the next few days. 2K Sports will only say it addresses issues with MyCareer save files and connectivity problems in the online mode The Park. Nothing on whether it will help with the crashing many are experiencing or other server-related troubles that have plagued 2K14's otherwise impressive release on the new systems.
Considering the 2.3GB size of the update it would seem likely there are more fixes and gameplay adjustments contained in the patch but no further details have been provided.
To date there has still been no patch released for the Xbox 360 and PS3 version of 2K14. The next-gen version of 2K14 meanwhile is still waiting on its first roster update which stands now nearly two months outdated.
[Update 12/5] The Xbox One has received the patch.