How Much Does The Bruce Lee Addition Matter to EA Sports UFC?
by
pastapadre
Posted April 12th, 2014 at 1:30 pm
4 Comments ╗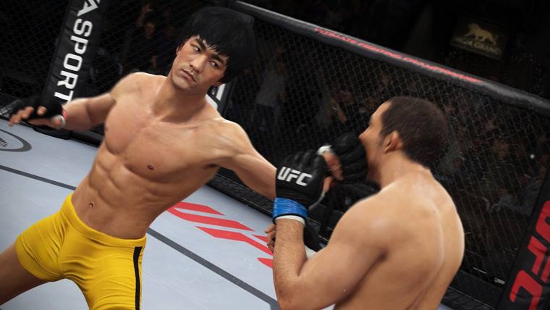 The announcement of Bruce Lee being available as a playable fighter in EA Sports UFC prompted two distinct responses. Some felt it was a huge deal and could sway them to buy the product, while others thought it was silly that someone with no association to the UFC and who didn't really take part in competitive fighting would be included and heavily promoted for the game. The latter group would be unlikely pass on buying due to the news – the only way it would be harmful is if he was selectable for online ranked fights – so it's ultimately a net gain for EA.
Vote in the poll below and leave any additional thoughts in the comments. Does the inclusion of Bruce Lee make you more likely to buy UFC or does it have no influence at all?